Podcast: Play in new window | Download
In this episode for basketball coaches by basketball coaches…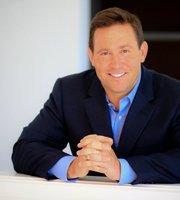 I. An interview with Best-Selling Author Jon Gordon…
Jon's best-selling books and talks have inspired readers and audiences around the world. His principles have been put to the test by numerous NFL, NBA, and college coaches and teams, Fortune 500 companies, school districts, hospitals, and non-profits. He is the author of The Wall Street Journal bestseller The Energy Bus, The No Complaining Rule, Training Camp, The Shark and The Goldfish, Soup, The Seed and his latest The Positive Dog. Jon and his tips have been featured on The Today Show, CNN, Fox and Friends and in numerous magazines and newspapers. His clients include The Atlanta Falcons, Campbell Soup, Wells Fargo, State Farm, Novartis, Bayer and more.
Jon is a graduate of Cornell University and holds a Masters in Teaching from Emory University. He and his training/consulting company are passionate about developing positive leaders, organizations and teams.  For more info on Jon please visit his website here.
Among the things we discuss are…
Overcoming adversity
Being  positive coach
Building a positive culture in your team
The role of his faith in his work
I. Tip of the Week: Mid-season Checks
4 Key Areas of your Plan to Reevaluate at Mid-season
Schemes
Skills
Roles/Stats
Special Situations
Please leave us a rating on iTunes!
Until next time,
Coach 'em up!
Hal Wilson
After coaching and working with basketball teams at the college and high school level in a variety of roles for 18 years, I have returned to finish my Ph.D. in Kinesiology.  This www.CoachingBasketballWisely.com website is a way to share the coaching tips, strategies, and techniques gathered in a career in coaching.  See more info on me here.
If you like what we do PLEASE leave us a rating on iTunes &
sign up for our free newsletter at the top right. 
Click a Button to Subscribe to the CBW Podcast:
                 
Our Coaching Basketball Wisely podcasts are way to help basketball coaches of all experience levels learn how to coach basketball, and how to coach basketball better, faster!  Whether you are a youth basketball coach, a middle school basketball coach, a high school basketball coach, a college basketball coach, or a professional basketball coach we all need to keep learning!  If there are particular basketball coaching tips or topics that you would like to see covered in future episodes please let us know!!