Podcast: Play in new window | Download
In this episode for basketball coaches by basketball coaches…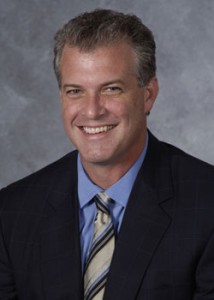 I. An interview with UNCW Men's Basketball Head Coach Buzz Peterson.
Coach Peterson has been the head coach at Appalachian State, Tulsa, Tennessee, Coastal Carolina, and UNCW.  In addition he also worked in the front office of the NBA's Charlotte Bobcats.  For his bio from the UNCW website please click here.
Among the things we discuss are…
The real story of how he got Player of the Year over Michael Jordan.
What Dean Smith taught him about how to be a basketball coach at The University of North Carolina: "When that ball gets inside on the block- that's where all coaching ends and recruiting begins."- Dean Smith
Trials of young coaches and how he almost was forced out after 3 years
What he wishes he had done differently in his career
Preseason:

The new focus of his preseason training using retired Special Forces for team building, leadership development, and work ethic
In-season:

Feels he might have practiced too long in the past.

Practice Structure

Warmup drills
Defensive Breakdown Drills
Full Team Defense
Break
Offense
"Explode Drill": 1 on 1 "If you cannot guard the ball one on one, then it's hard to be a good, solid team defender."
"Closeout Drill: 3 on 3 every day
"Shell Drill": Almost every day
Why competitive drills are important -keeps their mind fresh
Offseason:

NCAA rules changes
Individualized plans to work on weaknesses

Recruiting

Recruiting Tips for Players

Don't wait until your senior year!  Contact the college coaches as soon as possible so they can evaluate you.

Recruiting differences as a coach

Football vs. Non-football schools
Recruiting tie-breakers

Transcripts- who will be the best student
Proximity to university
Leadership qualities
Family-life balance

You need a special wife!
Office bag did not come in the house
People see you on the sideline but don't realize that's probably only 10% of what you do

Pros and Cons of the NBA
Tips for Young Coaches

Must network- even as an assistant trying to get a head job
Go to a camp, practice, introduce yourself

What he learned from Tennessee Lady Vols Head Coach Pat Summitt

"When are you meeting with your players individually?"
Until next time, Coach 'em up!
Hal Wilson
After coaching and working with basketball teams at the college and high school level in a variety of roles for 18 years, I have returned to finish my Ph.D. in Kinesiology.  This www.CoachingBasketballWisely.com website is a way to share the coaching tips, strategies, and techniques gathered in a career in coaching.  See more info on me here.
If you like what we do please leave us a rating on i

Tunes

 &
sign up for our free newsletter at the top right. 
Click a Button to Subscribe to the CBW Podcast:



Our Coaching Basketball Wisely podcasts are way to help basketball coaches of all experience levels learn how to coach basketball, and how to coach basketball better, faster!  Whether you are a youth basketball coach, a middle school basketball coach, a high school basketball coach, a college basketball coach, or a professional basketball coach we all need to keep learning!  If there are particular basketball coaching tips or topics that you would like to see covered in future episodes please let us know!