Podcast: Play in new window | Download
In this episode for basketball coaches by basketball coaches….

I. An interview with USA Basketball Assistant Men's National Team Director, BJ Johnson
"Former Villanova University (Pa.) basketball player William "B.J." Johnson… As the manager of competitive programs, Johnson assists in all facets of the men's and women's competitive programs, including player personnel and basketball operations during trials, training camps and competitions. Additionally, he assists with the team outfitting; coordinates apparel inventory and video equipment; maintaines the USA Basketball video library; as well as assists in coordinating the USA Basketball Officials Program."  Click here for a link to more complete info on BJ Johnson from the USA Basketball website.
Among the things we discuss are…
His journey as a college player at Villanova
His role now at USA Basketball
The USA Basketball culture change led by Jerry Colangelo
Explanations of the different levels of our National Team (Developmental, Jr. National, & National)
Tips for players
How USA Basketball Training Camp works
Team Selection- what USA Basketball looks for in their players

"Not necessarily the twelve most talented guys, but the twelve who fit best in the team concept."

How USA Basketball Coaches are selected
The importance of his Christian faith
Discussion of what a coach should do when he takes over a program- includes his thoughts from his time as a player when Coach Jay Wright took over for Steve Lappas at Villanova.
USA Basketball practice- how the best players in the world get better

They push each other and compete in every drill
They prepare their bodies and minds
Attention to detail
Students of the game

How Coach K prepares
"About USA Basketball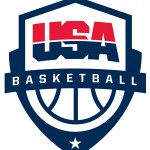 Based in Colorado Springs, Colo., USA Basketball is a nonprofit organization and the national governing body for men's and women's basketball in the United States. As the recognized governing body for basketball in the United States by the International Basketball Federation (FIBA) and the United States Olympic Committee (USOC), USA Basketball is responsible for the selection, training and fielding of USA teams that compete in FIBA sponsored international basketball competitions, as well as for some national competitions.
Since 2008, USA Basketball men's and women's teams have compiled a sterling 134-6 win-loss record in FIBA or FIBA Americas competitions. USA teams are the current men's and women's champions of the Olympics and the FIBA World Championships; FIBA women's U19 world champions; the men's and women's title holders for the FIBA U17 World Championships; and the men's and women's U18 and U16 FIBA Americas champions. USA Basketball currently ranks No. 1 in all five of FIBA's world ranking categories, including combined, men's, women's, boys and girls." -From USA Basketball's home page
 II. Tip of the Week- Team Selection
The difference in high school/middle school tryouts, recruiting in college, and selecting a national team.
Coach K's thoughts on Team USA's basketball players
I originally commented on Coach K's thoughts on how to pick a basketball team in this blog post: Does Coach K Know What He is Doing? http://www.coachingbasketballwisely.com/does-coach-k-know/
I originally discussed four different strategies for picking your basketball team at tryouts, mainly aimed at high school basketball coaches and middle school basketball coaches in a blog post from Oct. 2011.  You can read that post by clicking here http://www.coachingbasketballwisely.com/tryouts/
For the best

Basketball Coaching Videos

& DVD's from Coach K please click my affiliate link below:
For the best

Basketball Coaching Books

from Coach K please click my affiliate links below:
Until next time, Coach 'em up!
Hal Wilson
After coaching and working with basketball teams at the college and high school level in a variety of roles for 18 years, I have returned to finish my Ph.D. in Kinesiology.  This www.CoachingBasketballWisely.com website is a way to share the coaching tips, strategies, and techniques gathered in a career in coaching.  See more info on me here.  Please sign up for our free newsletter at the top right of the page.
If you like what we do please leave us a rating on 

iTunes

 &
sign up for our free newsletter at the top right. 
Click a Button to Subscribe to the CBW Podcast:
                
Our Coaching Basketball Wisely podcasts are way to help basketball coaches of all experience levels learn how to coach basketball, and how to coach basketball better, faster!  Whether you are a youth basketball coach, a middle school basketball coach, a high school basketball coach, a college basketball coach, or a professional basketball coach we all need to keep learning!  If there are particular basketball coaching tips or topics that you would like to see covered in future episodes please let us know!