Podcast: Play in new window | Download
In this episode by basketball coaches for basketball coaches….
I. An interview with Murray State Men's Basketball Assistant Coach Matt McMahon.  
Murray  State is a NCAA DI school in the Ohio Valley Conference (OVC).  They were ranked in the top ten in the nation this season on their way to a 31-2 season.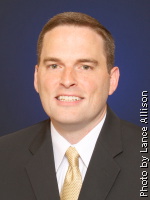 Click here for a link to Coach McMahon's bio from the Murray State University website.
Among the things we discuss in the interview are…
What he learned from other coaches along the way like Chuck Carringer, Stan Ballard, Houston Fancher, Buzz Peterson, & Steve Prohm.
Dealing with the success Murray State had this year, their unique prepractice routine, and their preseason drill focus.
Balancing his personal life and the job.
Recruiting tips for players and his perspective as a college coach.
Mistakes he's learned from.
Tips for young coaches wanting to get into college coaching.
Matt suggests The Energy Bus by Jon Gordon.  Click here to get it!
For behind the scenes access to Murray State practices and head coach Steve Prohm click my affiliate link below:
II. Today's Tip: Team Building
Best selling author Patrick Lencioni recently released a very interesting book that really applies to coaching called The Advantage. He uses four "Disciplines" of
1. Build a Cohesive Leadership Team
2. Create Clarity
3. Overcommunicate Clarity
4: Reinforce Clarity to make his point.
He follows that with his five "Behaviors" of
1. Building Trust
2. Mastering Conflict
3. Commitment
4. Accountability
5. Results.
If you are interested you can buy the book by clicking here.
Until next time, Coach 'em up!
Hal Wilson
After coaching and working with basketball teams at the college and high school level in a variety of roles for 18 years, I have returned to finish my Ph.D. in Kinesiology.  This www.CoachingBasketballWisely.com website is a way to share the coaching tips, strategies, and techniques gathered in a career in coaching.  See more info on me here.  Please sign up for our free newsletter at the top right of the page.
If you like what we do please leave us a rating on 

iTunes

 &
sign up for our free newsletter at the top right. 
Click a Button to Subscribe to the CBW Podcast:
               
Our Coaching Basketball Wisely podcasts are way to help basketball coaches of all experience levels learn how to coach basketball, and how to coach basketball better, faster!  Whether you are a youth basketball coach, a middle school basketball coach, a high school basketball coach, a college basketball coach, or a professional basketball coach we all need to keep learning!  If there are particular basketball coaching tips or topics that you would like to see covered in future episodes please let us know!