Back when I was trying to make a DI team in college as a walk-on there was a player on the team with the BEST WORK ETHIC of any human I had ever seen and still have ever seen. His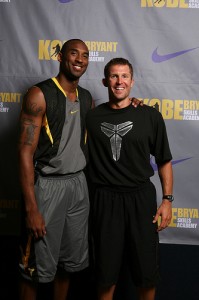 name was Ganon Baker.
Today, most of the basketball world now knows about Ganon's passion and expertise in basketball, but I saw it first-hand 18 years ago.   For the last 10 years Ganon has traveled the world working the some of the best players alive, making workout videos, and motivating the masses.  I proudly endorse his products and services and hope that any player or coach who is serious about skill development will check out his website today.
I even got Ganon to throw in a 10% off  **20% off** deal by using the coupon code CBW
Don't just take my word for it- check out his products and let me know what you think!