Responsibilities: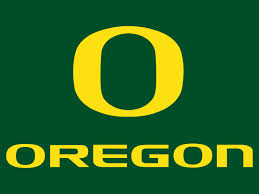 Responsible for providing coaching and administrative assistance to the Head Coach.
Responsible for promoting the philosophy and objectives of the Intercollegiate Athletics Department, including adherence to all department policies and procedures, as well as the rules and regulations of the University of Oregon, Pac-12 Conference and the NCAA.Recruiting
As an NCAA certified recruiter, successfully research, scout, evaluate and contact prospective student-athletes while operating within the scope of the department, Pac-12 Conference and NCAA regulations at all times.
As an on-campus recruiter, collaborate with other department and university staff in designing official and unofficial visits in compliance with all university, Pac-12 Conference and NCAA regulations.
As a recruiter, assist other department staff by regularly defining personal responsibilities for recruitment-related correspondence, telephone calls, academic evaluations, athletic evaluations, off-campus contacts, home visits and database maintenance per department, university, Pac-12 Conference and NCAA regulations.
Coordinate mailing of recruitment materials to prospective student-athletes, ensuring the maintenance of a computerized master recruit database.
Oversee the negotiation of scholarship offers to prospective student-athletes, ensuring that any commitments fit within the total number of available scholarships.
Establish and develop relationships with appropriate high school and junior college officials, amateur club coaches, and coaches within the sport's national governing body for public relations purposes, thus positioning the university nationally.
Training Design, conduct and monitor countable athletically-related activities per NCAA playing and practice regulations and department policy, including declaring the practice season, reporting weekly countable athletically-related activities adhering to sport-specific rules regarding voluntary activities and sport-specific safety exceptions.
As a position or event specialist, evaluate student-athletes to identify strengths and deficiencies, and design instructional opportunities to improve technical and strategic execution based on sound motor learning and bio-mechanical principles.
Collaborate with the Head Coach to incorporate goalkeeper specific learning opportunities into daily practice design.
Communicate with all members of the program's coaching staff regarding the progress and training activities of the specific group of student-athletes that coach is charged with overseeing.
Assist in planning, conducting and supervising all practice and conditioning sessions, as is deemed appropriate.
Provide leadership during instructional sessions, utilize given discretion in guiding students through the learning experience via a variety of teaching strategies, and alter skills as need to facilitate program needs.
Collaborate with the Head Coach, certified Athletic Trainers, and Strength and Conditioning Coach to design both academic year (in-season and out-of-season) and summer conditioning programs, encompassing recognized and approved methods of improving power, speed, strength and aerobic performance, consistent with industry safety and health standards.
May be responsible for producing manuals or electronic publications (e.g. CD ROMs, websites) for summer conditioning, technical play books, and team handbooks.
Other Administrative Responsibilities:
Assist in or manage coordinating team travel arrangements.
Arrangements shall include development of itineraries, reservations for transportation (ground and air), lodging, per diem, meals, practice facilities, meeting rooms and entertainment.
Monitor expenditures and cash disbursements for compliance with university, departmental, and NCAA policies.
Manage travel party per conference regulations.
Provide valuable input in developing and monitoring the program budget relative to position's primary responsibilities, such as recruitment, team travel, or equipment and apparel.
Assist with the development of schedules for practice and competition, as assigned.
Interface with appropriate departmental administrators to manage site assignments, visiting team practices, reservations for alternative facilities (e.g. classrooms, meeting rooms) pre-and-post events, hospitality room and cancelled practices.
Assist with or manage awards (e.g. annual participation/letter awards, special achievement award and post-season or championship awards) per departmental policy and NCAA rules.
Assist with or manage the team's annual awards banquet, per university policies and NCAA rules.
As assigned, liaison with primary support units such Student Services, Athletic Medicine and Compliance.
Manage, monitor and archive all required records and paperwork per regulatory requirements (e.g. state, federal and NCAA compliance).
Cooperate with all coaches and administrative staff within the Intercollegiate Athletic Department to enhance overall departmental operations.
Assist with the management of all aspects of team self-improvement programs.
Competitions:
Scout opponent teams, collecting and analyzing tactical and statistical data, evaluating and editing game film, and designing game plans and strategies.
Attend coaches' preparatory meetings to develop collaboratively-determined coaching strategies for upcoming competitions, and to prepare the official game plan materials and game simulations for the student-athletes.
Manage team-related game day activities, including game-day practices, pre- or post-game meals and sport psychology/performance sessions
Act as a liaison to appropriate event units, including Marketing, Media Services, Operations and Events, Grounds/Facilities staff, Ticket Operations, DAF, and Compliance office.
Supervise and assign responsibilities to team manager(s), video staff and graduate assistant(s), when applicable.
Implement game plan, evaluate student-athletes' performances, give feedback as appropriate, and maintain statistics as is necessary.
Oversee field management, as appropriate.
Coordinate facility management staff for practice and competition needs. Assist with physical management as necessary.
Assume responsibility for game management in the absence of the Head Coach and Associate Head Coach.
Counseling and Advising:
Counsel student-athletes in academic, disciplinary and personal matters.
When appropriate, consult with the Head Coach, Services for Student-Athletes' staff, Student Services staff, and/or other university administrators to resolve problems.
Refer student-athletes in matters of physical, addictive or mental health issues to appropriate department or university resource persons, utilizing the department's recommended protocol.
Advise and counsel students regarding their obligation to comply with all rules and regulations related to financial aid and eligibility, as well as personal conduct and appearance.
Regulatory expectations are defined by team rules departmental and university policies, as well as Pac-12 and NCAA regulations.
Assist in monitoring the academic progress and eligibility status of student-athletes, including class attendance and structured study.
Assistant Coach is expected to use good judgment in handling confidential issues regarding student-athletes at all times.
Public Relations & Fund-Raising:
Assist with or oversee the planning, coordination and execution of approved fund-raising activities.
Facilitate the growth of approved booster or fan clubs per department and DAF guidelines, including the development of annual agendas, the writing and distribution of sport newsletters and the coordination of special events.
Participate in public relations activities, as approved, to include granting interviews with newspaper, radio and television media, attending press conferences and making public appearances.
Consult with assigned Media Services staff regarding game preparations.
Plan and manage program clinics, exhibitions and sport camps following all NCAA regulations.
With guidance from Head Coach, act as team liaison with community outreach programs.
Represent the department at professional, civic, charitable and alumni events.
Consult with Compliance office staff to evaluate each request to ensure compliance with NCAA regulations.
Must understand and comply with all NCAA and Pac-12 rules and regulations at all times.
Lack of compliance could result in severe Pac-12 or NCAA sanctions for the program, the department and the university.
Assistant Coach is expected to conduct him/herself in a loyal, honest, responsible, ethical and professional manner at all times.
Knowledge of and commitment to the Oregon State Board of Higher Education's Internal Management Directive Section 8, and University rules and regulations, as well as dedication to the full academic and social development of student-athletes are essential
Perform other duties or responsibilities as assigned by the Head Coach and the assigned Executive Senior Associate Director of Athletics or Director of Athletics.
APPLICATION PROCEDURE:
Submit letter of interest, resume and the names and phone numbers of three references via email to Mark Ruckwardt, at athletichr@uoregon.edu.
Mailed or faxed applications will not be considered.
Review of applications will begin immediately; position open until filled.
Finalist must successfully complete a criminal background check.
An equal-opportunity, affirmative-action institution committed to cultural diversity and compliance with the Americans with Disabilities Act.
Requirements:
Bachelor's degree required.
Minimum five years collegiate or professional coaching or playing experience required; Division I collegiate coaching/playing experience preferred.
West Coast recruiting experience/contacts preferred.
Strong written and oral communications skills required.
High motivation with a capacity for hard work within the context of an intensely goal-oriented environment.
Capacity to interact comfortably with those individuals and constituency groups (student-athletes, alumni, coaches, parents, etc.) crucial to the advancement of the University of Oregon Department of Intercollegiate Athletics.
Candidates with experience serving the needs of diverse populations are strongly desired.
Knowledge of NCAA rules and interpretations preferred.
Successful candidate must pass background check.