Description: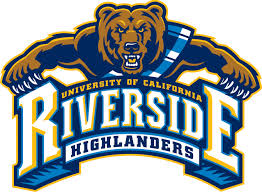 This is a full-time, contract position.
Schedule of hours is Monday – Friday, 8:00 a.m. to 5:00 p.m with extended hours.
Travel will be required.
Responsibilities:
The assistant coach is responsible for assisting with all aspects of an NCAA Division I Women's Basketball program including, but not limited to, the identification and recruitment of academically and athletically qualified student-athletes
Supporting the academic progress of student-athletes
Preparing and conducting individual and team practices, training, and competition
Fostering the academic, athletic, and personal growth of student-athletes
Organizing team and staff travel arrangements
Facilitating administrative duties and paperwork
Managing the distribution and ordering of team equipment and supplies
Coordinating and administering special events and representing the sports program as needed in association with promoting and fundraising for the program.
Minimum Requirements:
Bachelor's degree
Coaching and recruiting experience and success at the collegiate level (minimum of 3 years).
Excellent written and verbal communications skills.
Exceptional administrative and organizational abilities.
Strong commitment to the academic achievement of student-athletes.
Knowledge and understanding of NCAA regulations.
Ability to act as a mentor.
Experience working effectively in a culturally diverse environment.
Computer experience for tracking scholar-athlete performance.
Must possess a valid driver's license.
Preferred Qualifications:
Women's Basketball coaching experience at the Division I level.
Master's degree.
Strong computer skills.
Hired applicant must successfully pass a background check through the Department of Justice.
Application Information:
Apply by April 16, 2014. Please complete the online application at jobs.ucr.edu.
Internal Number: