Description: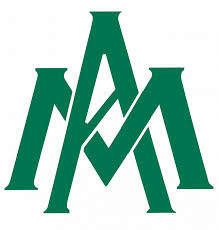 The University of Arkansas at Monticello (www.uamont.edu/jobs) is seeking applicants for the position of Assistant Women's Basketball Coach.
This is a full-time, non-tenure appointment.
Responsibilities:
The responsibilities include assisting in the implementation and management of all phases of a competitive NCAA Division II women's basketball program in accordance with NCAA, Great American Conference, and University regulations including on-court coaching, recruiting, scheduling, traveling, managing budget, supervising athletes, fundraising, promoting and monitoring academic progress of student athletes, and part-time teaching in the area of health and physical education.
Other duties may be assigned by the Head Coach.
Qualifications:
Baccalaureate degree is required, master's degree is preferred.
Knowledge of NCAA and Great American Conference bylaws
Commitment to the academic success of student athletes
The ability to organize and motivate student athletes to maximum performance level.
Must have a minimum of two years coaching experience.
A competitive background in college and/or junior college coaching with teaching experience preferred.
The ability to work, communicate, and develop rapport with students, faculty, administration, alumni, community groups, and media is required.
CDL certification will be required upon the completion of the hiring process.
This position was created with the help of the NCAA Division II Coaching and Enhancement Grant and the individual selected must be an ethnic minority and/or female in order to receive grant funds.
Salary:
Commensurate with qualifications and experience including excellent fringe benefits.
Application Process:
Send a letter of application stating interest in the position, complete résumé, and names, addresses, telephone numbers and email addresses of at least three professional references (off-list references may be checked) to: Tanya Ray, Head Women's Basketball Coach, UAM Box 3499, Monticello, AR 71656 or email rayt@uamont.edu.
No phone calls will be taken.
Review of applicant data will begin immediately and continue until the position is filled.
Additional Information:
UAM is an Affirmative Action/ Equal Opportunity Employer and is subject to FOI requests.