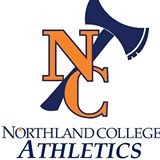 Description:
Northland College, An NCAA Division III private liberal arts college in Ashland, Wisconsin, invites applications for the position of Head Women's Basketball Coach. Reporting to the Director of Athletics, the successful candidate will direct and manage the successful development of student-athletes both in the classroom and on the court by providing leadership and instruction in the personal and athletic development of student-athletes. This position is responsible for developing and maintaining all aspects of a prominent and successful Division III basketball program, establish and execute a plan for competitive game strategies, schedule games, recruit student-athletes, supervise team members during off-campus trips, arrange transportation and lodging, and manage the program and its budget in a manner which reflects Northland's commitment to quality competition and ethical behavior. This is a full-time (12 month) position that will include additional responsibilities within the athletic department. Additional responsibilities will be determined based upon the interests and skills of the candidate.
Minimum Qualifications:
A Bachelor's degree is required with a Master's degree preferred.
A minimum of three years of successful college coaching experience preferred; experience and skills in training or instructing student-athletes; demonstrated leadership experience in team management to include supervising assistant coaches and others; excellent interpersonal communication skills; ability to analyze situations and develop solutions; ability to travel and work non-traditional hours; ability to foster positive internal and external public relations; knowledge and demonstrated experience with NCAA and conference rules and regulations; proven experience in recruiting successful student-athletes consistent with NCAA guidelines.
Preference will be given to candidates with successful coaching experience at the collegiate level. Coaches must have and maintain a valid driver's license and meet Northland College driving standards.
Review of applications will begin April 15, 2014, and continue until the position is filled.
Complete position description, qualifications and our online application procedure can be found at: http://www.northland.edu/jobs AA/EOE