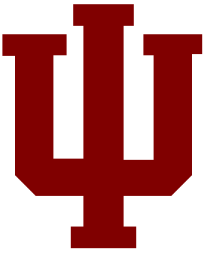 Description:
The Spirit of Indiana: 24 Sports, One Team is a creed that represents Indiana University Athletics' core values, mission statement and strategic plan–all rolled into one solid commitment to our:

Selves (especially our student-athletes);
President and trustees;
Faculty and staff;
Alumni and benefactors;
Fans;
and Fellow citizens (as a public university, we represent and belong to all Hoosiers)
IU is seeking a person of absolute integrity committed to compliance, academics, character, diversity, and inclusiveness with the energy, vision, and knowledge to recruit, develop talent, connect with student-athletes, coach an effective style of play, and win.
Job Summary:
Responsible for all aspects of the organization, leadership, and administration of the women's basketball program, including recruitment of prospective student-athletes, competitive game strategy, budget management, coaching staff oversight, and the academic progress of student-athletes.
Demonstrates commitment to departmental engagement, including collaborative interaction with athletics staff and coaches; and represents the program, department, and University in media, marketing, and fundraising activities.
Serves as a positive, inspirational leader for the women's basketball program, athletics department, and University.
Engages in the personal and athletic development of student-athletes and is responsible for the program's compliance with University, Big Ten Conference, and NCAA regulations.
REQUIRED:
Bachelor's degree and one year of prior coaching experience.
Proven organizational, evaluation, administrative, and communication skills; and ability to work well under pressure.
Demonstrated ability to evaluate, recruit, and develop highly talented student-athletes; and knowledge of NCAA regulations.
Preferred:
Coaching at the collegiate level.
Applications accepted until May 1, 2014, or until position is filled. Only applications submitted online via the following URL will be considered for the position: http://www.indiana.edu/~uhrs/jobs/index.html
Indiana University is an Equal Employment Opportunity/Affirmative Action employer and a provider of ADA services.
Internal Number: 10622