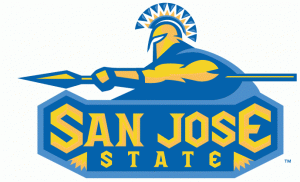 Description:
Reports directly to the Women's Basketball Head Coach. Responsible for assisting in all phases of a Division I Intercollegiate Basketball Program which includes scheduling, recruiting, travel coordination, budgets and fund raising. Must be committed to the academic goals of the University and follow the rules and guidelines set forth by the NCAA and the Mountain West Conference.
Candidate must address the needs of a student population of great diversity–in age, cultural background, ethnicity, primary language and academic preparation–through course materials, teaching strategies and advisement.
Position is open until filled. Screening of applications to begin March 14, 2014. For full consideration send a letter of application, resume and three recent letters of recommendation by March 28, 2014 to: Jamie Craighead, Women's Basketball Head Coach, San Jose State University, Division of Intercollegiate Athletics, 1393 South 7th Street, San Jose, CA 95112.
Qualifications:
Successful Division-I collegiate basketball coaching experience required.
Bachelor's degree required and Master's degree preferred.
Commitment to the retention and academic success of student-athletes.
Demonstrated coaching and recruiting success, experience in organizing and motivating players to maximum performance level.
Ability to work, communicate and develop rapport with students, alumni, administration and community groups.
Thorough knowledge and understanding of NCAA regulations.
Required:
Applicants should have awareness of, and sensitivity to the educational goals of a multicultural population as might have been gained in cross-cultural study, training, teaching and other comparable experience.
Internal Number: 22857