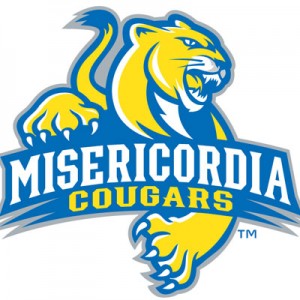 Misericordia University, a member of the NCAA Division III, located in northeastern Pennsylvania, invites applications for the following Graduate Assistant positions in Women's Basketball.
The primary responsibility will be to assist the head coach in all facets of the program, including, but not limited to, the recruitment of quality student-athletes, organization and planning of practices, game preparation, administrative duties, scouting and monitoring of student-athlete academic progress.
A Bachelor's degree is required. Previous participation and/or coaching experience are preferred.
These positions include eighteen (18) credits of graduate level classes (per year), a generous stipend, and a meal plan. These 10 month appointments start on August 1, 2014 and are renewable for a maximum of two years.
For consideration, please apply online through the link next to the position with a cover letter, resume, and references at:
Women's Basketball – https://home.eease.adp.com/recruit/?id=7841261 or by mail addressed to Misericordia University, Office of Human Resources, 301 Lake Street, Dallas, PA 18612
Misericordia University is committed to student, faculty and staff diversity and values the educational benefit this brings to campus. Candidates should indicate any experience and/or leadership that contribute to this goal.
Misericordia University, an 89-year-old institution founded by the Sisters of Mercy, offering baccalaureate, master's, and doctoral degrees, is located adjacent to the Pocono Mountains region of Northeastern Pennsylvania, approximately 2 hours from New York City, and Philadelphia. The university's approach of combining a quality liberal arts education with professional preparation and service to others has resulted in its wide regional acclaim.