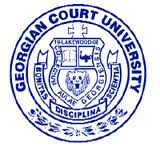 Summary:
This full-time, 12-month position provides direction for planning, budgeting, organizing and maintaining a well balanced, competitive women's basketball program. The program will operate within the athletic policy and guidelines of Georgian Court University, the Central Atlantic Collegiate Conference and NCAA Division II. Reports to the Director of Athletics and Recreation.
Head Basketball Coach Responsibilities (60%):
Budget for travel and equipment and coordinate logistics associated with both.
Schedule contests appropriate for team and budget, with respect to academic schedule. Scout opponents as needed.
Fundraising for sport and departmental fundraising efforts.
Implement service and community engagement efforts with sport.
Hire and supervise assistant coaches and coordinate recruiting with assistant coaches and admissions counselors.
Complete all reports required and collaborate with the Director of Athletics & Recreation any communication to athletes, parents, or faculty including academic and athletic conflicts.
Evaluate individual and team performances. Select and train leaders to represent their sport appropriately. Conduct mid and end season reviews, and hold exit meeting of all athletes.
Actively monitor academic performance of student-athletes and facilitate remediation programs
Be informed and enforce GCU, CACC, and NCAA rules and guidelines. Successfully complete NCAA Division II Rules Test.
Attend meetings or workshops as appropriate.
Maintain current Certification in CPR and First Aid/AED required.
Recognize and understand gender differences, and apply that knowledge in shaping positive and effective approaches to coaching women. Be knowledgeable of the university's commitment to the Mercy Core Values of respect, integrity, justice, compassion and service; and support those values.
Perform other duties as assigned.
Other Administrative Responsibilities (40%):
This position will have rotational administrative duties that may include Equipment Manger, Fitness Center Manager, Community Engagement, Student Employee Supervisor/Assignor, Game Day Management, or other administrative duties as assigned by the Director of Athletics and Recreation.
This position will have game day supervisory responsibilities.
Qualifications:
Bachelor's required/Master's preferred.
5+ years experience in collegiate coaching; coaching women preferred.
Knowledge of NCAA II rules & regulations, including recruiting knowledge (must pass annual NCAA Rules Test).
Excellent PC knowledge/experience (Microsoft Office Suite).
Excellent oral and written communication skills.
Strong management and organizational skills.
Application Instructions: In order to be considered for this position, you must submit your credentials online. Create a Georgian Court University Employment Account by clicking on the URL link to the online application on our web site. You will be able to upload the following documents, which are required for consideration:
Cover letter
Resume
List of names and telephone numbers of three professional references. Review of applications will begin immediately and continue until position is filled.
Please visit our web site at http://www.georgian.edu AA/EO Employer
Internal Number: HeadBB-Women