General Information: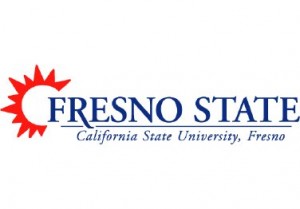 California State University, Fresno is one of 23 campuses in the California State University System.
The University's mission is to offer high quality educational opportunities to qualified students at the bachelor's and master's levels, and in certain applied disciplines at the doctoral level.
The current enrollment is approximately 20,000 students with diverse and culturally rich backgrounds.
The University serves the San Joaquin Valley while maintaining deep involvement with the state, nation, and world.
California State University, Fresno promotes student learning and community engagement through faculty scholarship and service learning opportunities in collaboration with community organizations, education, industry, business and government.
The university was one of the first US Colleges and Universities to be selected by The Carnegie Foundation for the Advancement of Teaching for its new Community Engagement Classification.
Metropolitan Fresno, with a multi-ethnic population of over 600,000, is located in the heart of the San Joaquin Valley on the western edge of the Sierra Nevada Mountain Range.
The campus is within easy driving distance of San Francisco, Los Angeles, Yosemite, Kings Canyon and Sequoia National Parks, the Monterey Peninsula, Lake Tahoe, beaches, sailing, lakes, and numerous ski resorts.
Fresno boasts one of the most reasonable housing markets in California and offers a wide array of locally grown fruits and produce.
Salary:
Commensurate with experience.
This is a CSU Management Personnel Plan (MPP) position with an attractive benefits package.
Position Summary: 
The Head Women's Basketball Coach will be responsible for developing and sustaining a strong, competitive Division I basketball program and the arrangement of an attractive non-conference schedule.
The coach will teach sport-specific skills to enhance the athletic performance of student-athletes; emphasize academic success and retention to enhance graduation rates and the academic progress rate (APR).
The successful candidate will recruit quality student-athletes in compliance with the institution's recruitment policy, and develop and enforce discipline through written team rules, Department of Athletics' code of conduct and university rules, policies and standards.
He or she will recruit, supervise, develop and evaluate assistant coaches, ensuring that the program is operated in compliance with NCAA, Conference and University rules.
He or she will perform the administrative duties associated with being a head coach including: developing and administering the sport's budget, preparing data and reports, as necessary; assisting in revenue generation and fund raising activities; and assisting with and advocating for full compliance with NCAA, Conference, and University rules for all constituents.
The head coach will be reasonably available to, and work professionally with, the media as well as cooperatively with the University and Department staff members.
It is expected that he or she will support the University's and Department's commitment to equity and diversity and perform all duties of a Division I head coach with integrity and professionalism, on and off the court.
Qualifications:
A minimum of Bachelor's degree from an institution of higher education which is accredited by one of the six US regional accrediting associations or by an equivalent international institution of higher education.
Experience:
Five years coaching women's basketball at the NCAA Division I level.
Overseeing academic status and enhancement of NCAA academic progress rates and federal graduations rates.
Dealing with a highly visible media presence in an effective and professional manner.
Supervising, developing and evaluating basketball staff and student-athletes.
Ability to:
Maintain discipline and develop a positive relationship with team members while motivating them to excellence.
Make informed decisions affecting a broad-based program utilizing interpretive rules and policies and with deference to the general welfare of student-athletes, the athletics program and the institution.
Work effectively with individuals from diverse ethnic, cultural and socioeconomic backgrounds and project a professional attitude.
Knowledge of NCAA rules and a history of successful compliance; all finalists reviewed against NCAA compliance database for past or pending major violations and are subject to elimination based on findings.
History of recruitment of quality student-athletes.
History of success as a coach as is evidenced by win/loss success and advancement to post-season competition.
Demonstrated ability to maintain fiscal integrity of the program.
Demonstrated willingness to protect the integrity of the institution at all cost.
Note:
Filing Deadline:
Applications received by April 9, 2014 will be reviewed for minimum qualifications and given full consideration by the hiring manager and/or search committee.
Qualified applicants received after that date will be forwarded upon request to the hiring manager and/or search committee.
How To Apply:
Other Requirements:
Pursuant to the requirements of the Immigration Reform and Control Act of 1986, any offer of employment is contingent upon verification of individual's eligibility to be employed in the United States.
Background investigations will be conducted, as required, depending upon the job requirements of a position.
These could include, but are not limited to, processing of fingerprints through the Department of Justice and degree and license verifications.
An offer of employment may or may not be extended based upon the results of these verifications.
Other Applicant Information:
California State University, Fresno annual security report includes statistics for the previous three years concerning reported crimes that occurred on campus, in certain off-campus buildings or property owned or controlled by Fresno State, and on public property within, or immediately adjacent to or accessible from the campus.
The report also includes institutional policies concerning campus security, alcohol/drug use, crime prevention, reporting of crimes, sexual assault, and other matters.
You can obtain a copy of this report by contacting the Campus Police Department or by accessing the following web site: http://www.csufresno.edu/police/report.htm.
The person holding this position is considered a "mandated reporter" under the California Child Abuse and Neglect Reporting Act and is required to comply with the requirements set forth in CSU Executive Order 1083 as a condition of employment.
You can obtain a copy of this Executive order by accessing the following web site: http://www.calstate.edu/eo/EO-1083.html
This position may be a "designated position" in the California State University's Conflict of Interest Code.
The successful candidate accepting this position may be required to file Conflict of Interest forms subject to the regulations of the Fair Political Practices Commission.
Applicants will receive confirmation of receipt of their application materials via automatic email reply.
In addition, qualified applicants will receive email notification at the conclusion of the recruitment process.
This is a full-time management position covered by the California State University Management Personnel Plan.
Under this plan, employees are subject to management reviews and serve at the pleasure of the University President of that campus.
Equal Employment Opportunity: 
California State University, Fresno is committed to maintaining and implementing employment policies and procedures in compliance with applicable state and federal equal employment opportunity laws and regulations.
Executive Order 883 prohibits discrimination and Executive Order 927 prohibits harassment on the basis of protected status: race, color, religion, national origin, ancestry, age, sex (including gender identity, per HR 2004-12), sexual orientation, marital status, pregnancy, mental disability, physical disability, medical condition and covered veteran status.
Retaliation against individuals for complaining about proscribed conduct, opposing such conduct, or participating in an investigation or proceeding involving such conduct is prohibited by both executive orders.
Further, California State University, Fresno's statement of commitment to equal employment opportunity principles is also found in the various collective bargaining agreements.
The Immigration Reform and Control Act of 1986 requires the University to inform you that we can employ only U.S. citizens and aliens lawfully authorized to work in the U.S. Each new employee is required to present documentation verifying his/her identity and authorization to accept employment.
Vacancy #:
Internal Number: