Podcast: Play in new window | Download
In this episode for basketball coaches by basketball coaches…
(originally recorded on 3/31/12)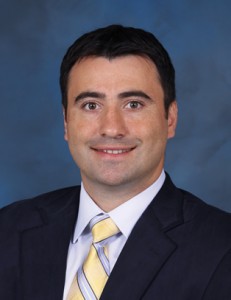 I. An interview with Coach Ali Ton, Men's Basketball Associate Head Coach at California Irvine- A NCAA DI member of the Big West Conference.
For a detailed bio of Basketball Coach Ali Ton from the UCI website please click here.
Among the things we discuss are…
What he learned from his mentors:

His dad (a professional coach in Turkey), his college coach (Davidson's Bob McKillop), and his current head coach, Russell Turner.
Preseason Practice Ideas:

Skill development and competitive toughness development!
In-season Ideas:

The importance of balance- how much can your team absorb?
Recruiting Tips for Players:

Looks for guys who are good players and have good grades.
The best way to get noticed is to help your team win.
Recruiting Tips for Coaches:

Establish relationships with players, High School coaches, your community, and your school.
Find players that your head coach will like and fits their style.
Tips for Getting into College Coaching:

You better have someone fighting for you.
II. Basketball Coaching Tip of the Week- Update on previous episodes
Episode 18 featured former Virginia Tech men's basketball assistant coach Mark Byington who was recently named the head men's basketball coach at Georgia Southern University.
Episode 6 featured University of Miami men's basketball assistant Eric Konkol helped lead the Hurriances to a season for the ages including an ACC title, a NCAA Sweet 16 berth, 29 wins, and Eric was a finalist for the head coaching job at UTC.
Episode 5 featured DII Head Men's Coach Kevin Carroll of Maryville University went 23-9 this past season.
Episode 3 featured Presbyterian College women's basketball associate head coach Eric Burrow. Coach Burrow decided to return to the high school ranks for family reasons and led Wade Hampton HS to the Upper State Finals.
Until next time, Coach 'em up!
Hal Wilson
After coaching and working with basketball teams at the college, high school, and youth level in a variety of roles for 18 years, I have returned to finish my Ph.D. in Kinesiology & Sport Studies.  This www.CoachingBasketballWisely.com website is a way to share the coaching tips, strategies, and techniques gathered in a career in coaching.  See more info on me here.
If you like what we do PLEASE leave us a rating on iTunes & sign up for our free newsletter at the top right. 
Click a Button to Subscribe to the CBW Podcast:
                  
Our Coaching Basketball Wisely podcasts are way to help basketball coaches of all experience levels learn how to coach basketball, and how to coach basketball better, faster!  Whether you are a youth basketball coach, a middle school basketball coach, a high school basketball coach, a college basketball coach, or a professional basketball coach we all need to keep learning!  We cover basketball practice tips, basketball recruiting tips, work-life balance, and much more. If there are particular basketball coaching tips or topics that you would like to see covered in future episodes please let us know!!