Podcast: Play in new window | Download
In this episode for basketball coaches by basketball coaches…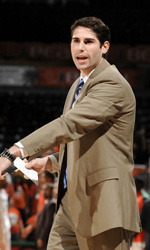 I. An interview with Florida Atlantic University Assistant Men's Basketball Coach Tim Kaine.
For Tim's bio from the FAU website please click here.
Among the things we discuss are…
What he learned from his mentors: Coach David Scott, Coach Matt McMahon, Coach Dave Loos at Austin Peay, Coach Tom Palombo at NCAA DIII, Coach Randy Peele at Winthrop, Coach Mike Jarvis at Florida Atlantic.
Preseason:

Make it tough- see who will fight and become leaders.
In-season:

Focuses on their guys and not getting too caught up on their opponents.
Post-season:

"Hot Seat" meeting with the entire staff. Packet for each player- 1 word to describe the player.
Recruiting Tips:

Looks for upside, recruit character, not characters
Getting into college coaching:

Work camps, find mentors, work hard
II. Coaching Tip of the Week- University of Michigan Head Men's Basketball Coach, John Beilein's "Little Things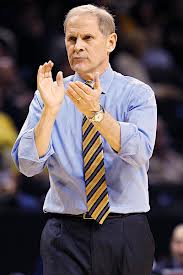 that Make a Big Difference" from 2001.
Tell kids what they're doing right
Pump them up. Lie if you have to.
Team is never as bad or as good as you think.
Begins every practice with 15-20 minutes of hard, competitive shooting
Don't screen to enter, screen to score
Play with elbows away from the body
Ball must see you before you cut
Play with small steps in the halfcourt area
Shooting drills

3 players, 2 balls (1 shooter, 1 rebounder, 1 passer)

Rebounder must box out, go up with 2 hands, come down on two feet, etc.

Make 10 3's in a minute (1 ball, 1 rebounder)
Make 100 in 10 minutes is the ultimate goal
Make 12 3's in 55 seconds (2 balls, 1 rebounder)
Always charts shooting drills to see who gets the "green light"
Shooting drills are always cometitive
Vary penalties for losers

Show junk early so opponents must prepare for them
Must have a 3 point prevent defensive call
Plays zone on baseline out of bounds to see if he can use it later
Played zone to start a game if he didn't know anything about the opponent
Until next time, Coach 'em up!
Hal Wilson
After coaching and working with basketball teams at the college and high school level in a variety of roles for 18 years, I have returned to finish my Ph.D. in Kinesiology.  This www.CoachingBasketballWisely.com website is a way to share the coaching tips, strategies, and techniques gathered in a career in coaching.  See more info on me here.
If you like what we do PLEASE leave us a rating on iTunes &
sign up for our free newsletter at the top right. 
Click a Button to Subscribe to the CBW Podcast:
                
Our Coaching Basketball Wisely podcasts are way to help basketball coaches of all experience levels learn how to coach basketball, and how to coach basketball better, faster!  Whether you are a youth basketball coach, a middle school basketball coach, a high school basketball coach, a college basketball coach, or a professional basketball coach we all need to keep learning!  We cover basketball practice tips, basketball recruiting tips, work-life balance, and much more. If there are particular basketball coaching tips or topics that you would like to see covered in future episodes please let us know!!