Podcast: Play in new window | Download
In this episode by basketball coaches for basketball coaches….
I. An interview with 2012 Men's Basketball NCAA DIII National Champion Coach Pat Miller of the University of Wisconsin Whitewater.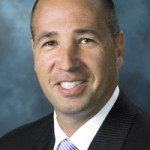 Click here for a link to more info on Coach Miller from the UWW website.
Among the things we discuss are…
Overcoming an 18-point deficit to win the 2012 Men's Basketbal Division III National Championship.
Playing and working for a Hall of Fame coach.
The transition from assistant coach to head coach.
The 5 Pillars of their Program
Collective Responsibility
Discipline
Work Ethic
Toughness
Communication
His ideal roster size
In-season tips on practice length, scouting reports, and lifting weights.
Post-season ideas
Recruiting in DIII
-What they look for
-What makes a complete player
-Tiebreakers in recruiting
Balancing family life
Tips for young coaches
How he continues to learn & grow as a coach
II. An interview with former NCAA DII Men's Basketball Graduate Assistant Coach of Hawaii-Pacific University, Josh Dinkins. Josh was also a student manager for Mike Anderson at Missouri.
Click Josh Dinkins Bio for .pdf version of Coach Dinkins' bio from the Hawaii Pacific Media Guide.
Among the things we discuss are…
The role of a graduate assistant in DII
Preseason, In-season, & Post-season ideas
Recruiting from Hawaii
III. Tip of the Week- Rebounding Tips from Kevin Love in ESPN The Magazine & some ideas on how to apply them in practice.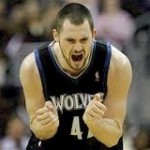 The April 2012 edition of ESPN the Magazine had an article titled "6 Things About Cleaning the Glass" by Minnesota Timberwolves rebounding machine Kevin Love as told to Chris Palmer.
You've Got to be Pushy (Fight like crazy)
First Come, First Served (Get in position first)
Assume Everything is a Miss (Get to know your teammates shots)
Stand Your Ground (Get a body on your man's thighs and legs)
Anything Goes
You'll Feel it in the Morning (You need a high tolerance for pain)
Links
Until next time, Coach 'em up!
Hal Wilson
About the author: After coaching and working with basketball teams at the college, high school, and youth level in a variety of roles for 18 years, I have returned to finish my Ph.D. in Kinesiology & Sport Studies.  This www.CoachingBasketballWisely.com website is a way to share the coaching tips, strategies, and techniques gathered in a career in coaching.  See more info on me here.
If you like what we do please leave us a rating on

iTunes

&
sign up for our free newsletter at the top right.
Click a Button to Subscribe to the CBW Podcast:
                
Our Coaching Basketball Wisely podcasts are way to help basketball coaches of all experience levels learn how to coach basketball, and how to coach basketball better, faster!  Whether you are a youth basketball coach, a middle school basketball coach, a high school basketball coach, a college basketball coach, or a professional basketball coach we all need to keep learning!  If there are particular basketball coaching tips or topics that you would like to see covered in future episodes please let us know!!