Are Coaching Trees overrated?  Does it really matter who you worked for?  Coaching trees get a lot of 'pub' and rightfully so.  Working for the right coach can propel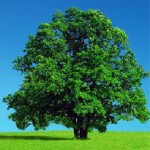 your career forward faster than you could do on your own.  If you don't already know it you'll soon find that advancing in your professional life is more about who knows you than who you know or what you know, but having connections to an established coaching tree can open doors that might otherwise be closed.  A great tip for young coaches is to try and hook on with successful coaches and programs in whatever capacity you can.
Want some examples?  The Carolina Coaching Tree is on of the most famous one with Frank McGuire, Dean Smith, Larry Brown, Roy Williams, and many more.  At Michigan State Jud Heathcote mentored Tom Izzo who mentored Tom Crean of Indiana, Brain Gregory of Georgia Tech, Stan Heath of South Florida, Mark Montgomery of Northern Illinois, & Doug Wojcik of College of Charleston.
As a coach there is not a much better feeling than to see your assistants go on to be successful.
How about Rick Pitino?  He has taken three schools to the NCAA Final Four (Providence, Kentucky, & Louisville).  He has mentored Tubby Smith of Minnesota, Herb Sendek of Arizona State, Mick Cronin of Cincinnati, Jeff Van Gundy (NBA's New York Knicks & Houston Rockets), and Billy Donovan of Florida among others.  However, sometimes people forget that Pitino started out working for Jim Boeheim at Syracuse!
I was so blessed to work with so many great coaches coming up and see how they developed their staff.  On Jerry Wainwright's staff at UNCW, Kirk Saulny became head coach at Howard, Brad Brownell became the head coach at UNCW, Wright St. & Clemson, player Billy Donlon became the head coach at Wright State, and player Mark Byington is an assistant at Virginia Tech.  From Tennessee's staff when I was there under Buzz Peterson, Kerry Keating eventually became the head coach at Santa Clara and Ed Conroy became head coach at The Citadel & Tulane.
As a coach there is not a much better feeling than to see your assistants go on to be successful.  Today I learned that for the fourth time one of my assistants is becoming a head coach (and two became Athletic Directors!).  I can't tell you how excited I am for Dave Gascho as he fills the very tiny shoes I leave behind.  I will watch his career unfold with pride- just like my other assistants who became head coaches, Jeremy Huckaby, Kyle Keefer, and Chris Cotter.
Do a great job for a head coach and most will do anything they can to help you reach your goals!  Don't  forget to focus on your current job (make the big-time where you are!), but always continue to network (and not just with those above you).  Get to know people in administration- they could be a future AD, principal, or college president that could hire you one day.  Get to know other coaches you compete with- they could get a head job and hire you based on your relationship (because they've seen you worked hard and ethically).  Get in the habit of helping other people and you'll be amazed who will help you when you need it!
Until next time, Coach 'em up!
Hal Wilson
After coaching and working with basketball teams at the college and high school level in a variety of roles for 18 years, I have returned to finish my Ph.D. in Kinesiology.  This www.CoachingBasketballWisely.com website is a way to share the coaching tips, strategies, and techniques gathered in a career in coaching.  See more info on me here.  Please sign up for our free newsletter at the top right of the page.
If you like what we do PLEASE leave us a rating on 

iTunes

 & sign up for our free newsletter at the top right.
Click a Button to Subscribe to the CBW Podcast:
                         
Our Coaching Basketball Wisely podcasts are way to help basketball coaches of all experience levels learn how to coach basketball, and how to coach basketball better, faster!  Whether you are a youth basketball coach, a middle school basketball coach, a high school basketball coach, a college basketball coach, or a professional basketball coach we all need to keep learning!  If there are particular basketball coaching tips or topics that you would like to see covered in future episodes please let us know!!