Description: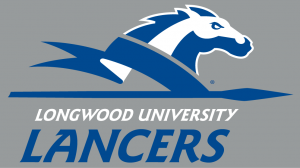 Longwood University invites qualified applicants for the position of Assistant Coach, Women's Basketball in the Athletics Department.
Under the supervision and mentorship of the Head coach, the successful candidate will assist in the instruction, scouting, recruiting, and/or coaching of student-athletes in the fundamentals of basketball by demonstrating techniques and methods for success during college competition.
Inform student-athletes of the University and NCAA rules and regulations; evaluate student-athlete's strengths and weaknesses to improve techniques in order to be successful on and off the basketball court.
Responsibilities:
Coaching knowledge and technique – Must demonstrate in-depth knowledge base in sports rules, game strategies, and performance principles. Must demonstrate the ability to plan, organize, and conduct practice sessions
Recruiting – scout, identify, and recommend student athletes in such a manner that encourages diversity, while maintaining a competitive team
Rules compliance – manage the Women's Basketball Program in full compliance with NCAA rules and regulations, Big South Conference regulations, Commonwealth of VA laws, Longwood University and the Athletics Department policies and procedures
Community and University involvement – perform public relations functions promoting Longwood athletes in a positive manner to the media, alumni, and community. Work collaboratively with University Advancement to cultivate and promote donor relations to ensure the fund raising efforts are successful
Must be able to demonstrate the ability to provide training, direction, encouragement, and motivation to prepare student-athletes in teambuilding, working to ensure the academic success of student-athletes, team strategy, planning, and sportsmanship
Must be able to demonstrate the ability to use logic and reasoning to identify potential problems and possible solutions, form conclusions and approaches to problems, as well as developmental needs of others through coaching, mentoring or other helping individuals improve their knowledge and/or skills
Perform administrative tasks as assigned by the Head Coach
Demonstrate excellent listening skills
Additional Information:
Salary is competitive.
Commonwealth of Virginia benefits accompany this position.
A successful criminal background check is required.
To apply, please send a letter of application, resume, contact information for three references, "Release of Information," and "EEO Data Collection Form" (found on our website at http://www.longwood.edu/hr/24381.htm, under "Recruitment and Hiring" – the EEO form is voluntary).
Please indicate position #GA161 to: Human Resources Longwood University 201 High Street Farmville, VA 23909 Phone: 434-395-2074 Fax: 434-395-2666 Email: humres@longwood.edu
In compliance with the Americans with Disabilities Act (ADA), Longwood University will provide, if requested, reasonable accommodations to applicants in need of accommodations in order to provide access to the application and/or interview process.
You are not required to note the presence of a disability on your application.
If, however, you require accommodations in the application and/or interview process please contact the Office of Human Resources at 434-395-2074 or humres@longwood.edu.
The Annual Fire and Security Report(s) includes campus security information, campus fire statistics, safety procedures and provides statistics for criminal and disciplinary offenses.
The report(s) are provided annually in compliance with the Clery Act and the (HEOA) Higher Education Opportunity Act.
Longwood University's Annual Safety and Security report is available at: http://www.longwood.edu/assets/police/Clery_Act_2011_Crime_Report.pdf and the Annual Fire Safety report at: http://www.longwood.edu/assets/police/Fire_Report_for_Clery_Act_2011.pdf
A hard copy of the Annual Security and Fire Safety reports and/or a copy of the Fire Log are maintained at the Longwood Police Office and will be provided upon request.
A diversified workforce is an important part of our strategic plan. EOE/AA
Requirements:
Master's degree or Bachelor's degree with equivalent training and work experience
Must be able to perform physical activities that require considerable use of your arms, legs and movement of the entire body, such as climbing, lifting, balancing, walking, stooping, and handling of materials
Must be able to meet the University eligibility requirements to drive fleet vehicles, including passenger vans and/or mini-buses
Must have a valid driver's license
Internal Number: