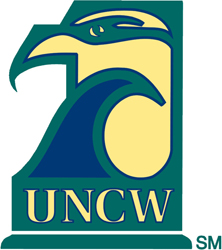 Description:
The University of North Carolina Wilmington is seeking applicants for a 12 month position for Head Men's Basketball Coach. UNCW is an NCAA Division I program and member of the Colonial Athletic Association (CAA). The head coach is responsible for the development, organization, and administration of a successful Division I men's basketball program. The head coach must support the academic mission of the university and promote the graduation of the men's basketball student-athletes. The head coach should have successful recruiting experience, knowledge of NCAA rules and regulations, effective written and verbal communication skills, and strong leadership qualities. Additionally, the head coach must adhere to and enforce all policies and procedures of the department and university, as well as the rules and regulations of the CAA and NCAA. Participation in university, civic, and public relations activities is required.
Qualifications:
Bachelor's degree required and a minimum of 4 years coaching experience, preferably at the Division I level. Candidate must have successful experience recruiting, evaluating and coaching at the collegiate level. Candidate must have demonstrated skill in developing, inspiring and motivating student-athletes academically and athletically, with a proven record of integrity and high principles.
To Apply:
To apply, please complete the online application at http://consensus.uncw.edu. Letter of application, curricula vitae, and contact information for three professional references should be addressed to the search committee chair and attached to the online application – not e-mailed or mailed. MS Word or Adobe PDF attachments are specifically preferred. Priority consideration will be given to online applications received by March 18, 2014 but will remain open until filled. For questions regarding the online application process, please contact Katie Lange at 910-962-3571.
UNC Wilmington actively fosters a diverse and inclusive working and learning environment and is an equal-opportunity employer. Qualified men and women from all racial, ethnic or other minority groups are strongly encouraged to apply.
Internal Number: 14E091