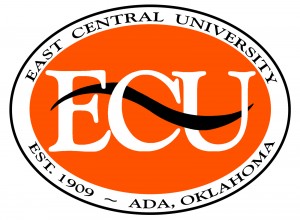 HEAD WOMEN'S BASKETBALL COACH /INSTRUCTOR IN KINESIOLOGY
East Central University (ECU), a NCAA Division II member of the Great American Conference, invites applications for the position of Head Women's Basketball Coach – Instructor in Kinesiology. East Central University is a student-centered regional state university located in Ada, Oklahoma. ECU offers thirty-four undergraduate baccalaureate degree programs in arts and letters, business, education, mathematics and sciences, nursing, and the social sciences. Eight master's degrees are offered in education, human resources, psychology, and accounting. ECU's 4,600 students come from 32 countries and 28 different states. About 65% of the 172 faculty members hold doctorates.
RESPONSIBILITIES:
The successful candidate will organize and administer all aspects of operating the women's basketball program, including but not limited to: visionary leadership; recruiting, managing and retaining high quality student-athletes committed to academic and athletic achievement; working collaboratively with coaches, staff and administrators; proven student-athlete skill development, practice and game planning; sound fiscal planning and budget management; commitment to fundraising; engage student, alumni and community fan base; adheres to university policies and procedures, including branding and appropriate use of effective social media; supervise and evaluate assistant coaching staff; have the ability to effectively teach in the Department of Kinesiology and contribute as a member of the instructional faculty. A commitment to excellence in teaching, coaching and community relations is expected, as head coaches represent the Department of Athletics and the university in its overall promotion and public relations efforts. Applicant agrees to operate in accordance with university, conference and NCAA rules and regulations. Perform other duties as assigned.
QUALIFICATIONS:
A Master's degree in Kinesiology or Physical Education, or a related field is required. Applicants must have basketball coaching experience; collegiate and head coach experience highly desired. Excellent organizational and administrative skills required. Successful candidate must possess the ability to establish effective relationships with all constituent groups associated with the program.