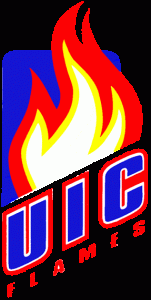 Description:
The University of Illinois at Chicago, a member of the Horizon League who competes at the Division I level in 20 sport programs is accepting applications for the 2 positions – Full Time (12 Month) Assistant Varsity Coach – Men's Basketball.
Requirements:
Candidates must have demonstrated coaching success at the collegiate or professional level with two years of experience and be able to assist the Head Varsity Coach with coaching, recruiting, scheduling, traveling and running camp programs when applicable, monitoring student athlete academics, budget management and public relations.
The primary function of the position is to contribute to the design and development of a quality Division I sports program in accordance with institutional and NCAA rules, policies and procedures.
Other responsibilities include, but are not limited to, assisting with practices, game management, and fundraising and other duties assigned by the Head Varsity Coach.
Bachelor's degree in sports management, kinesiology, education or in a related field.
A minimum of 2 years of athletic coaching experience.
CPR and safety certification required.
Strong interpersonal, management and communication skills.
Direct knowledge of NCAA and Horizon League rules and regulations required.
Application Info:
For fullest considerations, apply online using the following link: https://jobs.uic.edu/default.cfm?page=job&jobID=40543 by April 15, 2014. Faxed, emailed or mailed copies of resumes will not be accepted as an application for this opening. If you wish to apply, you must complete the online application and upload all necessary and relevant documents. The University of Illinois is an Affirmative Action/Equal Opportunity Employer.