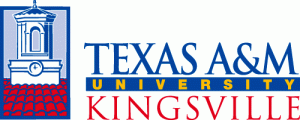 Description:
The Men's Head Basketball Coach will direct all phases of the day-to-day operations of the Texas A&M University – Kingsville women's basketball program, including but not limited to: effective coaching and student-athlete development; sucessfully recruiting, retaining, and graduating high performing student-athletes;preparation, organization, design and implementation of effective practice plans, off-season programs, scouting reports, and recruiting systems;effective and timely budget management, equipment oversight, and travel planning; a commitment to community engagement, fund raising and effective public relations;adherence to NCAA II, Lone Star Conference, and TAMUK rules and regulations. This position reports to the Vice President for Intercollegiate Athletics and Campus Recreation. Apply on line at www.tamuk.edu/jobs
Education:
Bachelors Degree from an accredited institution.
Preferred Qualifications:
Masters degree from an accredited institution.
Experience:
Five (5) years College Coaching and Recruiting Experience.