Description: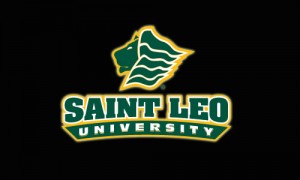 The Head Coach of Women's Basketball organizes, conducts and supervises all aspects of a Division II Women's Basketball program, within the parameters designated by the University, Sunshine State Conference and the National Collegiate Athletic Association (NCAA). The women's basketball program is coming off its first 20-win season and first NCAA Tournament appearance in program history. Saint Leo athletics is currently 20th in the 2013-2014 Learfield's Director's Cup point standings.
Responsibilities:
Oversee all aspects of the student-athlete development and performance.
The recruitment/evaluation of student-athletes.
Provide appropriate leadership, direction and supervision relevant to the academic progress and personal development of student-athletes within women's basketball program.
Create a positive and productive environment in which the student-athletes can be successful.
Oversee administrative functions within the women's intercollegiate basketball program:
Participating in conference and NCAA meetings.
Adhering to all conference and NCAA rules/requirements relevant to the conduct of the intercollegiate golf program.
Preparing information relevant to budgeting, equipment needs, and program opportunities.
Participate in promotional and public relations to advance the program.
Requirements:
Knowledge of coaching tactics and techniques associated with the sport of basketball.
Ability to motivate student-athletes.
Strong Leadership skills.
Demonstrated ability to use computer programs.
Ability to recruit student athletes.
Valid Driver's License.
Well developed interpersonal communication skills to deal with recruits and their parents.
Additional Salary Information:
Health benefits and tuition remission included in benefit package.
Saint Leo University has a strong commitment to principles of equal employment opportunity and equal access to education. Saint Leo University does not discriminate on the basis of age, color, disability, ethnic origin, genetic information, gender, nationality, race, religion, or veteran status, or any other category protected by federal, state, or local law in its educational programs, admissions policies, financial aid, employment, or other school administered programs.
The policy is enforced by Saint Leo University and by applicable laws such as Title IX of the Education Amendments of 1972, Title VI and Title IX of the Civil Rights Act of 1964, Section 504 of the Rehabilitation Act of 1973, the Age Discrimination Act of 1975, and the Florida Civil Rights Act of 1992.
Internal Number: 11930