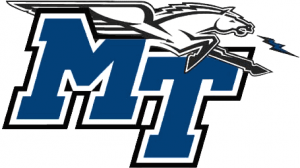 Description:
Assist the Head Women's Basketball Coach develop a quality NCAA Division I Women's Basketball program that will be competitive on the floor and in the classroom within NCAA guidelines and in a professional manner.
Essential Duties:
assist the Head Coach with every phase of a Division I basketball program;
assist with all on court practice sessions;
oversee individual basketball skill sessions;
recruit quality student athletes that can compete at the NCAA Division I level;
work with head coach to schedule a competitive Division I schedule;
recommend/purchase equipment needed for practice and performance with budgeted funds.
Assist the Head Coach to:

coach the positions assigned;
break down game film;
develop scouting reports,
develop offensive/defensive skills of assigned position(s);
assist to organize and arrange team travel plans;
oversee and promote compliance of NCAA rules;
work to enhance image of the university;
assist in organization of camps and clinics sponsored by the women's basketball program and promote positive community relations within the local school systems.

Serve as an authority figure, a role model and a counselor to our student athletes advising them in matters related to their sport and education.
Make public appearances or speak at civic events within the community as assigned;
attend National and Conference meetings and/or conventions to remain current in their sport.
Expected to know and follow NCAA rules and regulations and successfully pass the recruiting test each year to recruit for the university;
expected to immediately report any known violations of NCAA rules to the Director of Compliance;
must have a coaching philosophy similar to the head coach.
The Head coach is responsible for the oversight of the program and may assign other related duties and special projects as required.
Requirements:
Bachelor's degree and two years of progressively responsible high school, college, Amateur Athletic Union (AAU), and/or professional coaching experience required.
Masters degree and four years of progressively responsible professional and/or collegiate coaching experience preferred.
Additional Salary Information:
Commensurate with experience