Podcast: Play in new window | Download
In this episode by basketball coaches for basketball coaches….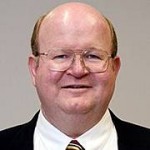 I. An interview with Coach Patrick Hunt
Coach Hunt is the Applied Technical Advancement Coach at the Australian Institute of Sport & the current President of the World Association of Basketball Coaches. Hunt has extensive experience coaching Australian basketball at the international level. Click here for a link to more info on Coach Hunt from the Australian Institute of Sport website.
Among the things we discuss in the interview are…
What is the World Association of Basketball Coaches?
His role at AIS- helping high performance coaches share information and be lifelong learners
If learning is a change in behavior due to an experience, then coaches have the responsibility to provide the best experience from which players can learn
Australia's National Intensive Training Center Program
Australia's beliefs on teaching individual skills and position specialization & principles of play like man to man defense and motion offense
People can become imitators rather than teachers
Links
II. Spotlight on What's Right: An interview with Positive Coaching Alliance Founder Jim Thompson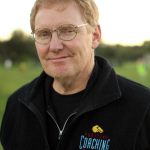 For a great video on PCA click this link for a Youtube video: http://youtu.be/RbscMiCFT-c
How and why PCA started
Double Goal Coach: 1st goal is wining.  2nd, more important goal is life lessons.
2nd Goal Parent: Focus on the life lessons.
Triple Impact Competitors: make self, teammates, & the game better by the way he or she competes
Mallory Moment
Links
Books
Until next time, Coach 'em up!
Hal Wilson
About the author: After coaching and working with basketball teams at the college, high school, and youth level in a variety of roles for 18 years, I have returned to finish my Ph.D. in Kinesiology & Sport Studies.  This www.CoachingBasketballWisely.com website is a way to share the coaching tips, strategies, and techniques gathered in a career in coaching.  See more info on me here.
If you like what we do PLEASE leave us a rating on iTunes & sign up for our free newsletter at the top right.
Click a Button to Subscribe to the CBW Podcast:
                      
Our Coaching Basketball Wisely podcasts are way to help basketball coaches of all experience levels learn how to coach basketball, and how to coach basketball better, faster!  Whether you are a youth basketball coach, a middle school basketball coach, a high school basketball coach, a college basketball coach, or a professional basketball coach we all need to keep learning!  If there are particular basketball coaching tips or topics that you would like to see covered in future episodes please let us know!!