Priority Consideration Date: March 17, 2014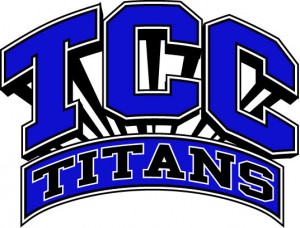 Basic Function
This position will assist enrolled and prospective students in the development of meaningful educational and career goals by providing comprehensive advising services including basic financial aid and assessment information, and developmental educational and career planning services.  This position reports to the Program Director of Advising.
This position also provides a stipend for serving as the Head Men's Basketball Coach. The Men's Basketball Coach will coach and train collegiate-eligible athletes in Basketball skills in order to represent the College at the intercollegiate level of competition. The Men's Basketball Coach reports to the Athletic Director.
 Essential Functions:
Essential Functions
Advisor
Advise prospective and enrolled students regarding academic and vocational programs, admission procedures, degree requirements and transfer requirements.
Assist students regarding assessment scores and placement, and basic financial aid information.
Assist students in clarifying educational, career, and life goals.
Provide support for special student populations.
Help students to develop individualized educational plans.
Design and deliver group advising sessions and workshops.
Participate in educational sessions including Outreach, NSOs, and Ways 2 Pay.
Participate as a team member in implementation of advising procedures and objectives.
Collaborate with advising staff, faculty, Workforce Development staff and other TCC staff to develop and implement innovative advising activities.
Liaison to other campus student support services assisting students to find services for which they are eligible.
Participate in college and community meetings, as appropriate.
Perform other related duties as assigned.
 Head Men's Basketball Coach
Teach the fundamentals of Basketball.
Teach physical conditioning relative to Basketball.
Develop training codes and ensure enforcement.
Recruit within the rules and regulations of the Northwest Athletic Association of Community Colleges (NWAACC).
Assume the responsibility for the conduct of the players both on and off the field.
Ensure safe transportation for team to away games and activities.
Be knowledgeable regarding conference rules.
Encourage and demonstrate good sportsmanship at all times.
Recommend budget for the Basketball program.
Accept responsibility for all equipment and uniforms.
Perform related duties as required.
 Qualifications:
Minimum Qualifications
Advisor
Bachelors degree from an accredited college or university. (preferably in college student personnel, counseling, psychology, education or related field).
Experience working in an educational setting.
Experience creating, facilitating and presenting academic and student support workshops to promote student development, orientation to college systems and academic success.
Experience giving oral presentations in a group setting.
Advanced computer proficiency with word processing and spreadsheet programs.
Head Men's Basketball Coach
College or High School head coaching experience or experience as an assistant coach at the college level.
Availability to attend practice and games.
Preferred Qualifications
Advisor
Masters degree from an accredited college or university (preferably in organizational leadership, education, college student personnel, or related field).
Experience in a community college setting.
A strong understanding of student development and theory.
Successful experience working with educational advising issues including transfer advising, career planning and academic goal-setting.
Head Men's Basketball Coach
Demonstrated understanding of and commitment to NWAACC intercollegiate basketball rules and regulations.
Conditions of Employment
Successful completion of a criminal history background check.
Current valid unrestricted driver's license.
Valid Red Cross Standard First Aid/CPR Certification.
The Successful Candidate Must Demonstrate
Excellent customer service skills; including building and maintaining internal/external customer satisfaction and the ability to problem solve.
An appreciation of diversity and the benefits of a commitment to cultural awareness and sensitivity in the workplace.
Ethics and integrity and sound professional judgment.
Experience working with diverse populations in a community college setting.
Excellent verbal and written communication skills.
Effective interpersonal skills.
Ability to develop productive working relationships with college faculty and staff.
High organizational and problem solving abilities. Ability to multi-task, prioritize, and balance a heavy workload.
Commitment to professionalism and confidentiality.
Ability to be self-directed and work independently in a team environment.
Ability to conduct an intercollegiate athletic program in accordance with the established rules and regulations of TCC and the NWAACC.
Ability to recruit quality student-athletes who possess individual traits indicating good character and personal goals reflecting a desire for academic and athletic success, to field a competitive intercollegiate athletic program.
Assist with the development and implementation of an annual fundraising plan to support the Men's Basketball program and the Athletic Department.
Make recommendations for the selection of assistant coaches; provide comprehensive training: establish individual duties and responsibility: and provide daily supervision.
 Application Process:
Application Materials & Procedures
Complete application packages must include the following:
1.     Tacoma Community College application.
2.     Resume and cover letter. Indicate in your letter how your educational background and experience align with the
qualifications for this position. (Cover letter not to exceed two pages.)
3.     Unofficial (copies) transcripts for all colleges and universities attended (official transcripts will be required of the successful candidate).
4.     We strive to employ individuals who possess the skills necessary to effectively educate a diverse population of learners. Our effort is to create a cultural climate that recognizes, respects, and celebrates differences. Please attach a statement (maximum two pages):
           a. Expressing your cultural self-awareness,
           b. Describing your experiences with other cultures and communities, and
           c. Demonstrating how you apply these to the leaning/working environment.
Terms of Employment
This is a full time temporary exempt professional position contracted on an annual basis. The salary for this position is $44,041 annually DOE/DOQ. The seasonal contract stipend for the coaching position is $5,200. The salary will be prorated to reflect the actual number of contract days worked in th eremainder of the fiscal year. This appointment includes evening assignments. Flexibility in scheduling is required to meet the needs of the department. Degrees must be from accredited colleges or universities recognized by the U.S. Department of Education and verified by official transcripts.