Job Posting Summary: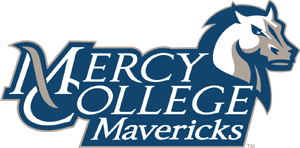 Mercy College is seeking applicants for Head Men's Basketball Coach.
This is a part time position beginning immediately ( NCAA DIV II, East Coast Conference)
Requirements:
This position will oversee the development of an NCAA Div II men's basketball program.
The Head coach must abide by NCAA Div II, East Coast Conference, and Mercy College rules and regulations.
Education Required or Min Education Required:
Bachelor's degree required
Experience and/or Skills Required:
High school and/or college coaching experience
Must have strong basketball coaching skills and knowledge, knowledge of NCAA Div II rules, good administrative skills, excellent interpersonal skills and demonstrated evidence of student-centered and customer-oriented skills
Department:
Posting Number:
Position Type:
Union Status:
Special Instructions to Applicants:
Electronic applications are required and must include a cover letter, CV, and the names and contact information of at least three references. Please submit the above documentation online at https://jobs.mercy.edu.
Additional Information:
Mercy College actively engages in recruiting a diverse workforce and student body that includes members of historically underrepresented groups, and strives to build and sustain a welcoming and supportive campus community.
Mercy College is an Affirmative Action/Equal Opportunity Employer.
Application Information: