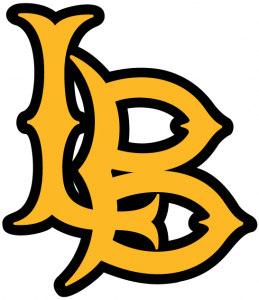 RESPONSIBILITIES:
Major responsibilities include, but are not limited to, assisting with the development and supervision of the student-athletes in the women's basketball program; assisting with organizing, conducting and supervising all practices and games; assisting with recruiting quality western United States women's basketball prospects; assisting with scheduling nationally competitive teams; assisting with assuming budgetary responsibilities including recruitment, team travel, and equipment; committing to and monitoring student-athlete academic progress; and participating in community and sport specific fundraising efforts and public relations.
This position may include teaching responsibilities within a department in the University.
MINIMUM QUALIFICATIONS:
Bachelor's degree; prior athletic participation in women's and/or men's basketball; and demonstrated ability to communicate effectively with an ethnically and culturally diverse student population.
PREFERRED QUALIFICATIONS:
Knowledge of and adherence to NCAA rules and regulations; experience in women's and/or men's basketball as a player or coach at the collegiate level; the ability to assist with coaching and recruiting the highly skilled student-athlete; recruiting experience in the western United States; public relations skills; excellent interpersonal and communication skills; excellent organizational skills; and the ability to teach at the University level.
REQUIRED DOCUMENTATION:
Finalist will be required to submit signed SC-1 form and official transcript from institution awarding the highest degree.
A letter of application addressing the qualifications listed above (please include recruitment number – 2141), along with resume, and the names, addresses ad telephone numbers of three references.
APPLICATION DEADLINE:
Review of applications will begin on or about March 24 and the position will remain open until filled. Applications, required documentation, and/or requests for information should be addressed to (no phone calls please): Leah Williams-Daniels; Director of Administrative Operations; Long Beach State Athletics; 1250 Bellflower Boulevard; Long Beach, CA 90840-7701; Fax: 562-985-8197; Email: lbsathletics@gmail.com
Additional Salary Information:
This position comes with an attractive benefits package, which includes a vacation accrual rate of 16 hours per month, and excellent choice of medical, dental and vision insurance and retirement benefits, among others.
Internal Number: 2141