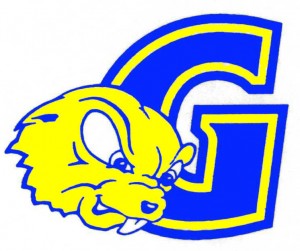 About Goucher College:
Goucher College is an independent, selective, coeducational institution dedicated to the interdisciplinary traditions of the liberal arts and a broad international perspective on education. The first college in the nation to require study abroad for every undergraduate, Goucher believes in complementing its strong majors in rigorous curriculum with abundant opportunities for hands-on experience in the world. Through internships, community service, and study abroad–and a first-rate arts and sciences academic program–Goucher teaches its students to engage the world as true global citizens.
Job Description:
Goucher College, a selective liberal arts college located twenty minutes north of Baltimore, and the first college in the nation to require students to study abroad, seeks a graduate assistant to work in conjunction with the Head Women's Basketball Coach in all aspects related to the operation of the women's basketball program. The graduate assistant must successfully enroll as a full-time graduate student in a qualifying program.
Responsibilities include effectively recruiting and retaining qualified student-athletes; assisting with all aspects of practice and game preparation, including on-court coaching, individual player development, scouting, developing game plans, and coordination of the film exchange program; assisting with day-to-day office operations and administrative tasks; conducting study halls and monitoring academic progress; planning and coordinating clinics/summer camp, alumnae/i activities, fundraising, community service, and team building activities; working with various campus constituents such as admissions, facilities, development, academic advising, student affairs; and performing other duties as assigned by the head coach.
Requirements:
Qualified candidates will have a bachelor's degree, minimum 3.0 undergraduate GPA, and at least two years of driving experience on a state-issued license.  Previous collegiate playing experience and coaching experience is preferred.  This position, available beginning Fall 2014, is 20 hours per week and includes tuition benefits as well as a stipend.  The successful candidate will be subject to a background check as a condition of employment.

Application Instructions:
Interested applicants must apply online by April 7, 2014.
Please submit the following application materials online:
Cover letter
Resume
Three professional references
Two letters of recommendation demonstrating potential for academic success and an undergraduate official transcript should be forwarded separately to: Human Resources, Goucher College, 1021 Dulaney Valley Road, Baltimore, MD 21204.
Goucher College is an Equal Opportunity Employer.