Podcast: Play in new window | Download
In this episode by basketball coaches for basketball coaches…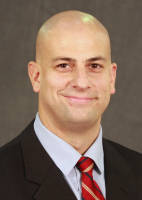 originally recorded
I. An interview with Presbyterian College Women's Basketball Associate Head Coach Eric Burrow.
PC is a DI school in the Big South Conference.
Click here for Coach Burrow's bio from the Presbyterian College website
II. The Tip of the Week: Dealing with Parents
Have a parental communication plan in place before the season.
Follow your athletic department guidelines or make one.  Ask parents to follow the chain of command with complaints (and ask how would they want to be treated at work?).  Talk to the coach first, then the Athletic Director, then the Principal, then the Superintendent.
Do NOT talk to upset parents after games- it's not good for either of you!
Ask parents not to email anything they wouldn't say in person. (Remember Abe Lincoln!)
The L.A.S.T. Method- Listen, Apologize, Solve, Thank.
Coach Dave Odom's 2 Letters for Praise & Criticism from

The

En

d Is Not the Trophy: Reflections on a Life in Coaching
If you like what we do please leave is rating on iTunes &
sign up four our free newsletter at the top right.
Click a Button to Subscribe to the CBW Podcast:
                    
Our Coaching Basketball Wisely podcasts are way to help basketball coaches of all experience levels learn how to coach basketball, and how to coach basketball better, faster!  Whether you are a youth basketball coach, a middle school basketball coach, a high school basketball coach, a college basketball coach, or a professional basketball coach we all need to keep learning!  If there are particular basketball coaching tips or topics that you would like to see covered in future episodes please let us know!